Spot's Everlasting Love: A Journey of Healing and Wisdom
At the tender age of three, my mother and I embarked on a journey to find the perfect addition to our family—a dog. My mother had a clear vision: a dog that wouldn't shed, bark, or bite. Even though I was just three years old, I can vividly recall that day when we walked into the Oakville Humane Society. My mother was determined, insisting we were going to adopt a poodle.
But fate had other plans. When the volunteer brought out a caramel-colored poodle, fear overwhelmed me, leading to an unexpected dog bite on my ring finger. That wasn't the one. Yet, deep within me, I felt that my perfect companion was somewhere in that shelter, waiting to be discovered.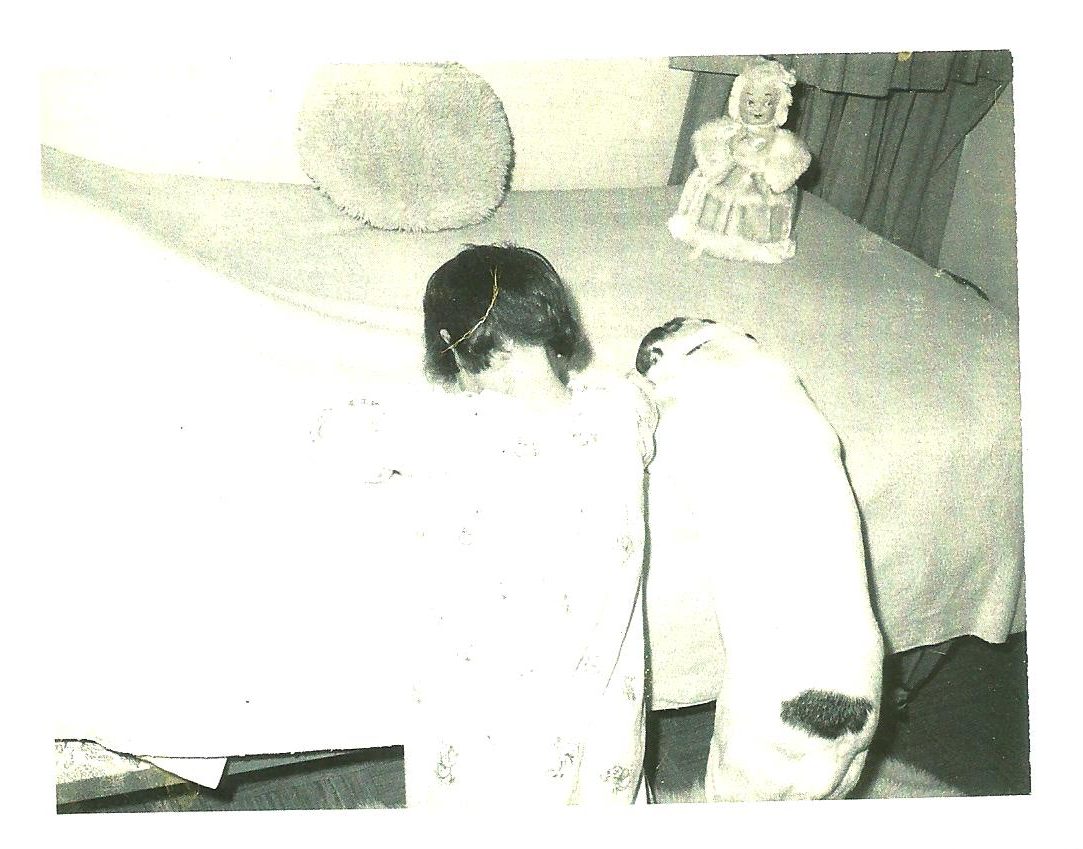 As I continued my search, passing by row after row of cages, I suddenly spotted her—my new best friend. She was trembling, skinny, and her eyes seemed to plead for love and a forever home. I just knew she was meant to be with me. The volunteer revealed that she had been abandoned on the 401 Hwy near Oakville, Ontario, cruelly thrown from a car window. My heart ached for her, and even at my young age, I knew I had to rescue her. She was scheduled to be put down in three days, having spent too long at the shelter.
This short, white-haired terrier with a brown patch around her eye and on her rear became my beloved Spot. We were inseparable. In a home where love was scarce, and parental strife was constant, Spot became my confidant, protector, and unwavering support. I shared my fears with her, we whispered our prayers together, and every night, she slept against my back, keeping me safe. She even accompanied me to school for show and tell. On days when my mother couldn't find her, Spot would be waiting at the schoolyard gate, eager for our reunion. Our bond was unbreakable.
In the face of abuse, I confided my fears in Spot. I shared with her the shifts in my father's temper, how his smiles would quickly turn into hurtful actions during our dinner meals. He was dissatisfied with his life, his marriage, and his job. When he unleashed his anger on me, Spot would step between us, showing her teeth in defiance. Afterward, my father would retreat, and Spot would cuddle up to me, gently licking my face. Her unspoken gestures reassured me that I was loved, and that love came from my cherished fur sister, Spot.
At the age of seven, I organized my first fundraiser. I raised one hundred dollars, all in pennies, and held a fair in our backyard. I went door-to-door in our neighborhood, collecting items to offer as prizes. Everyone eagerly contributed to this noble cause, captivated by a determined seven-year-old on a mission to save more animals at the shelter.
As I grew older and began dating, Spot became my trusted judge of character. She'd wag her tail and cozy up to my boyfriends, but when my future husband entered the picture, Spot's reaction was drastically different. She growled, bared her teeth, and her fur bristled. We dated for four years before marrying, and even during our wedding planning, Spot was meant to walk down the aisle with me. However, a decision by my mother, a decision that would alter the course of my life, changed that plan.
I was twenty-one years old, just six months away from walking down the aisle to get married when I returned home from work one day to find Spot missing. When I questioned my mother about her whereabouts, she evaded my gaze and simply mentioned that Spot was at the Vet's. She offered no explanation, no details of Spot's condition or when she would return. This continued for three agonizing weeks. Anxiety and anger gnawed at me until my fiancé finally broached the subject, remarking how well I was handling Spot's absence. I was perplexed. He then disclosed that my mother had taken Spot to the Vet's Hospital and had her put down three weeks earlier.
My heart shattered into pieces. I cried long and hard, mourning the loss of my beloved Spot without the chance to say goodbye. Forty-two years have passed, and I still don't know why Spot was put down. If you have children, I implore you to grant them the opportunity to bid farewell. Some may choose to be involved, while others may not, but the choice should be theirs. It took me many years to release the anger and resentment that had consumed me. What ultimately facilitated my healing was a moment of meditation.
As an animal communicator, I had connected with many of my pets who had crossed over, and during one such session, Spot appeared. In her lifetime, Spot was a very shy dog, not one to clamor for attention like some of my other pets. This particular day, the others knew to give her the opportunity to share. Although I wasn't there to say goodbye, Spot knew the depth of my love for her. She thanked me for providing her with a loving home and spoke of how I had transformed her life with my unwavering love. She assured me that she was always by my side, a constant presence in my life. She expressed pride in my newfound confidence in speaking, predicting that my words would offer healing to millions. I converse with her daily, and she imparts wisdom and guidance that continues to shape my life.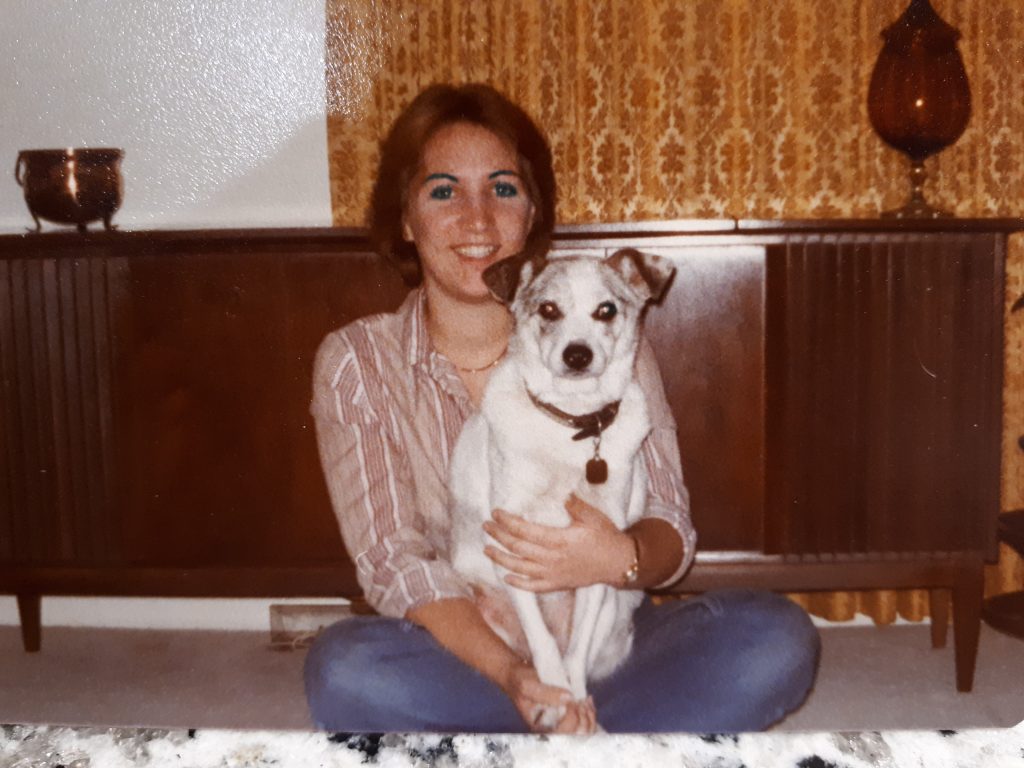 Spot's aggression toward my husband, which I failed to comprehend at the time, was her way of trying to protect me. After our marriage, he revealed his abusive nature, maintained a secret affair for 14 of our 16 years together, and the immense stress led to my diagnosis of Crohn's disease—an illness closely linked to stress. When I finally showed him the door and initiated a divorce, he went on to marry his girlfriend, who also developed the same disease.
Spot, my fur sister, became my guiding light during the aftermath of my divorce. She reminded me to prioritize physical, emotional, mental, and spiritual healing. She assured me that my dogs would continue to guide and protect me, revealing who among my suitors were genuine pet lovers. Spot departed in 1983, but her legacy lived on.
In my journey toward self-improvement, I compiled a list of qualities I sought in my ideal partner. At the very top of that list: an immense love for animals. In 2001, my dogs assured me that Ross was the man I had envisioned, a soul who embodied all the qualities I sought. We have been together for 22+ years and counting, and Spot beamed with joy on our wedding day.
To those who've lost cherished pets without the chance to say goodbye, I extend my heartfelt solace and understanding. Your pets decide who will be with them during their crossing. They know what's best for you. Spot's unexplained departure from my life taught me this invaluable lesson. She would never reveal why she was put down because she wanted me to look forward, not dwell in the past. My fur sister was, and still is, a wise soul.
I hope that Spot's story serves as a beautiful reminder that our beloved furry companions are always watching over us, guiding us with their boundless love and wisdom. If you wish to reconnect with your cherished pets on the other side, please don't hesitate to reach out to me through asksuelondon.ca.
Sending you much love and many heartfelt blessings, Sue London
©2023 Meet Sue London, a compassionate and award-winning Hospice Pet Doula and Pet Healer. Sue's mission is simple: to bring comfort, peace, and healing to animals and their beloved owners during their most challenging moments.
Sue's unique gift comes from her own near-death experiences, which have given her the remarkable ability to help pets cross over peacefully while providing reassurance to their human companions. She can convey the exact emotions pets feel as they embark on their final journey and reveal the presence of departed loved ones who come to offer support.
What sets Sue apart is her ability to share the heartfelt messages of pets, both from this side and the other. She passionately advocates for the well-being of pets and their human companions through her work as an accomplished author, speaker, and trainer.
Sue's articles and insights are a source of solace for those seeking understanding and support for their pet's end-of-life journey or overall well-being. To learn more about Sue London and her heartwarming products and services, please visit her website at asksuelondon.ca.