Level 2 Pet, People & Planet Reiki Healing with Sue London, The Animal Communicator & Healer
May 1 @ 6:30 pm

-

9:30 pm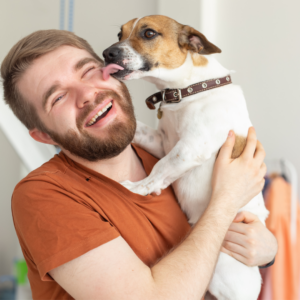 HELP YOUR PET, PEOPLE & THE PLANET HEAL WITH THIS LEVEL 2 REIKI TRAINING with Sue London, The Animal Communicator & Healer!
Sign up for Pet Reiki Training & So Much More! This Reiki Training covers learning how to do Reiki on Pets and People.
This training is conducted over zoom.
Requirement: You must have completed Level 1 Reiki Training with Sue before accepted into this class.
Day 1 – Sunday April 30 at noon – 3:00 pm EST
Day 2 – Monday , May 1 at 6:30 – 9:30 pm EST
Cost – $300
For more information and to register please visit: http://asksuelondon.ca/service/reiki-for-pets-level-2/
Here is what a few students have shared about their experience during the Reiki Training with Sue London…
"Warm, wise, wonderful . . . Engaging, enlightening, educational, and insightful all describe Sue London. Sue's gift of helping pet owners understand the feelings and
behaviors of their pets is nothing short of miraculous! After weekly visits to the vet that included multiple tests costing thousands of dollars, no one was able to explain
why my puppy, Enzo, was throwing up. After one conversation with Sue and a few Reiki treatments on Enzo, he returned to his happy, cheerful, energetic self. I recommend Sue to anyone who has any questions about their pet. Talking and learning with Sue will not only be informational, it will bring you comfort and peace of mind." – Lynn Burgess, Founder and Owner of Yoga from the Heart, Sarasota, FL
"My Reiki I and Reiki II trainings with Sue were absolutely incredible. Reiki II was especially so, way beyond my expectations.. extraordinary, exceptional, high energy, generous, loving, caring, supportive… just a few words describing Sue and how she provides healing and very personal teaching and mentorship. Over and above the content of the Reiki training, Sue skillfully guided me through the process of preparing myself and my life to be a healer in the world (something you cannot get from a book or someone not going all out for you). I learned to perform Reiki healing and unlock abilities I had no idea I had. Sue opened up my abilities, gave me confidence and showed me how to continue to grow them. I am so lucky to be guided by a super master with tremendous experience. Sue spared no energy, effort and time to carry me through an astonishing two-session journey to the heart of becoming a Reiki healer. She also put me on the path and in the mindset of being a channel to help others and I was able to help a family in need the morning after my training. Her mission is to help as many as possible and she practices this tirelessly. I have not met anyone with so much positive energy who puts herself out there constantly for the greater good. I also didn't realize or expect how much I am healing by learning to heal others. I can't imagine having a better experience, tailored to my individual needs. If you want to be trained by a powerhouse healer and teacher focused on how to get you where you need to be, you've come to the right place… a truly life-changing and miraculous journey with Sue. We can all help people, animals, and the planet from wherever we are, and Sue will show you how." – Selya Price